DataSheets
Technical Data Sheet
Product
Characteristics
Pot-life is 4 hours & initial set is 24 hours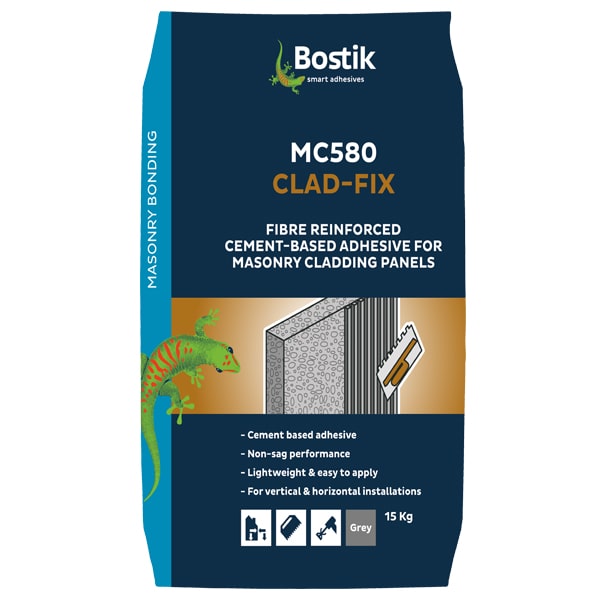 Key Features
Lightweight high strength exterior cladding adhesive
For fixing natural & manufactured stone cladding and brick slips
A Thick-bed Fibre reinforced adhesive with excellent non-slip.
A grey standard-setting cement-based, thin or thick bed heavy-duty adhesive, intended for fixing internal & external adhered masonry cladding panels; natural pre-cut stonework and thin brick-slips onto concrete blockwork, brickwork and similar structurally sound, solid & durable masonry surfaces.
BOSTIK CLAD-FIX is a lightweight, polymer & fibre reinforced adhesive that demonstrates high-grab and excellent non-sag performance on vertical installations, including a "hi-build" deeper adhesive bed (no more than 18mm) is necessary to ensure complete 100% contact is achieved between substrate & cladding.
BOSTIK CLAD-FIX conforms to the performance requirements of EN 12004 C2TE-S1 and is specified for use in internal & external locations, fixing heavy duty stone cladding to vertical & horizontal elevations on suitably secure masonry surfaces.
Case Study
Bostik – Flooring in Healthcare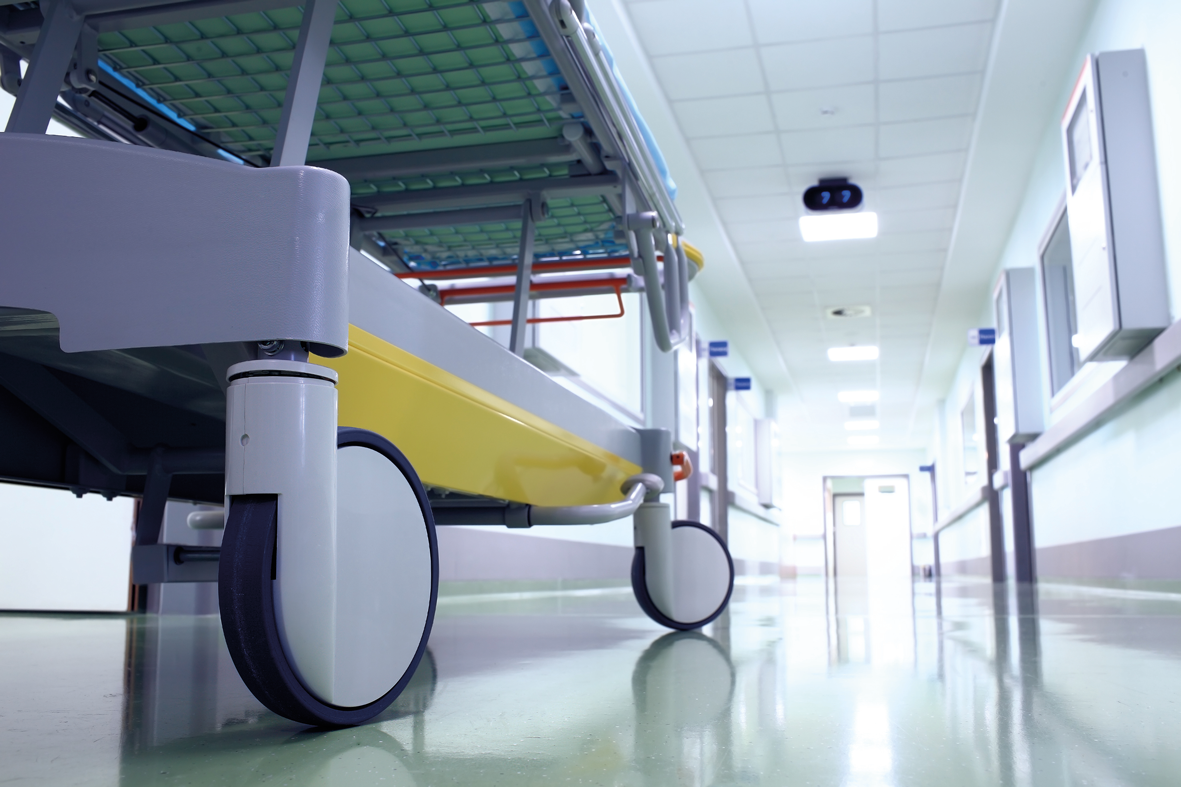 Technical advice and quality subfloor preparation products and flooring adhesives from Bostik are said to have enabled the progress of the new hospital building.