BOSTIK HYTEC P510 RENORAPID
DataSheets
Technical Data Sheet
Product
Characteristics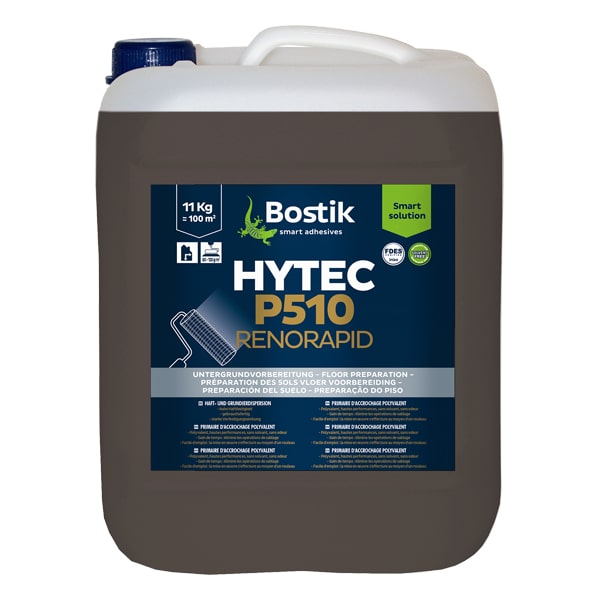 Key Features
Ready to use
High adhesive strength
Strong tightening effect
1K PU PRIMER FOR ALL TYPES OF ABSORBENT AND NON-ABSORBENT SUBFLOORS
HYTEC P510 RENOGRUND is a single-component primer for absorbent and non-absorbent substrates.
Areas of application:
• Raw concrete floors
• Cement
• Calcium sulphate
• Stone wood
• Magnesia
• Can be used for the consolidation of sore screed edges
• As bonding bridge on substrates with residues of old, firmly adhering adhesives
Suitable for shutting off capillary rising damp or residual moisture up to max. 4.5 CM-% on unheated and max. 3.0 CM-% on heated, permanently moisture-resistant substrates. Not suitable for shutting off capillary rising damp on calcium sulphate and magnesia screeds. Sanding can be dispensed with during filling work if HYTEC P510 RENORAPID is again primed with GRIP A936 XPRESS.
*These times are determined at +23°C and 50% relative humidity on normally absorbent substrates
Case Study
Bostik – Flooring in Healthcare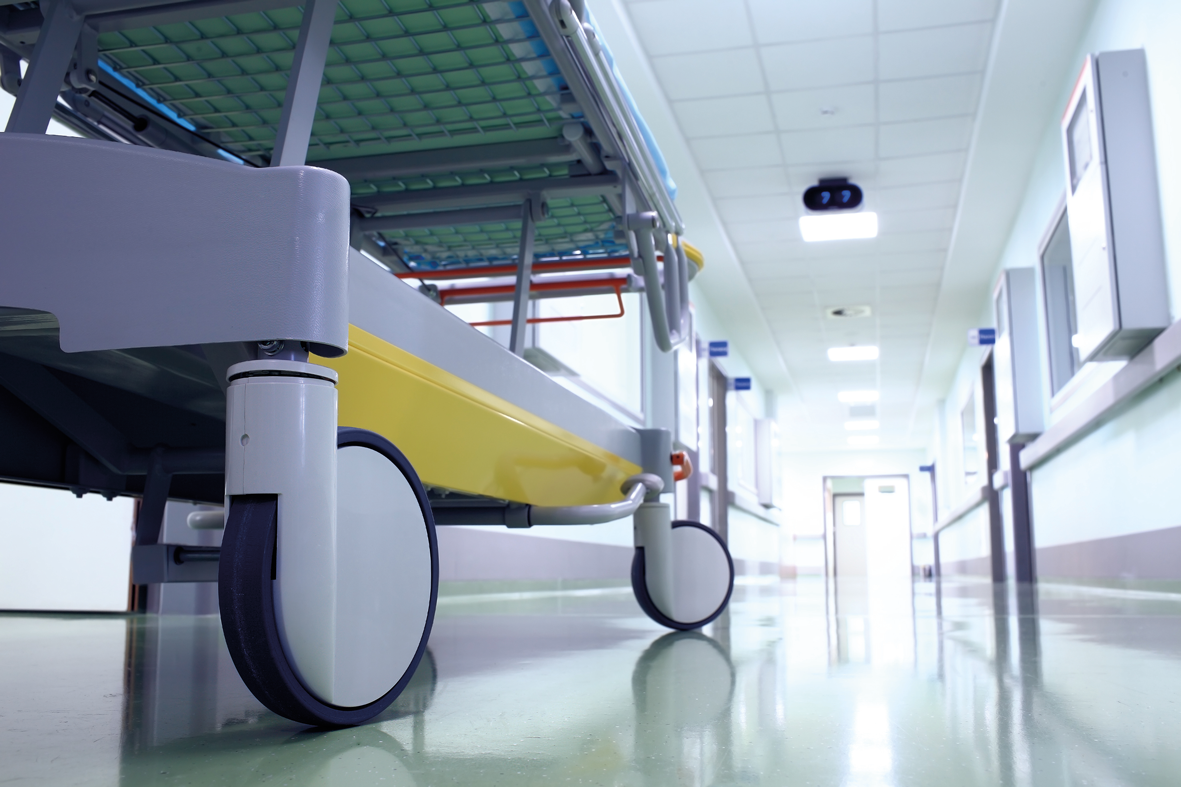 Technical advice and quality subfloor preparation products and flooring adhesives from Bostik are said to have enabled the progress of the new hospital building.