Product Codes
Beige 30620300 20kg
Beige 30620336 4 litre polyjerries x 4
DataSheets
Technical Data Sheet
Product
Characteristics
Approx. 4m2 to 5m2 per bag at 3mm depth Approx. 2.5m2 per bag at 5mm depth (depending on the smoothness of the floor surface & application technique)
30620300 20kg bag. 30620336 4 litre polyjerries x 4
Blend of specialist cement and polymer liquid
Bostik SL C910 SPEED 30 Polymer Liquid
5 to 10 minutes after mixing (depending on ambient temperatures)
Light foot traffic: approx. 30 minutes. Loose lay floor coverings: approx. 45 minutes. Floor coverings: approx. 3 hours
Store and transport securely. Store for up to 6 months from date of manufacture in original, unopened packaging, clear of the ground, in cool, dry conditions within the temperature range +5°C to +25°C and out of direct sunlight. Protect from excessive drafts, frost, damp, condensation and dew.
Typically 30N/mm² after 28 days
Typically 7.5N/mm² after 28 days
Clean tools and equipment with warm soapy water immediately after use
Key Features
Very quick drying
Used as part of a fast-track system
Ideal for refurbishments and new-builds
TWO-COMPONENT, RAPID SETTING SMOOTHING COMPOUND
Bostik SL C910 SPEED 30 is a two-part, rapid setting, high strength, polymer-modified underlayment system incorporating advanced cementitious technology. It is used for smoothing uneven floors before laying decorative floor coverings. Bostik's Turbodry technology allows floor coverings to be laid in as little as 45 minutes, making it ideal for fast track installations or quick turnaround projects. It is suitable for depths from 2mm to 20mm. Bostik SL C910 SPEED 30 is protein-free, so it may be used in biologically sensitive installations. Bostik SL C910 SPEED 30 can be laid over most common substrates, including concrete, sand/cement screeds, calcium sulphate screeds and other solid and rigid subfloors. Bostik SL C910 SPEED 30 should not be used over old adhesive residues (contact Technical Services for the appropriate smoothing compound). It should only be used on subfloors protected from moisture from the ground and residual construction moisture. Do not use before applying surface DPMs. It is suitable for use with warm water underfloor heating systems, provided a surface temperature of +27°C is not exceeded and in areas of high solar gain. It is not to be used as a wearing surface and should always be covered with a floor covering. For interior use only.
Case Study
Bostik – Flooring in Healthcare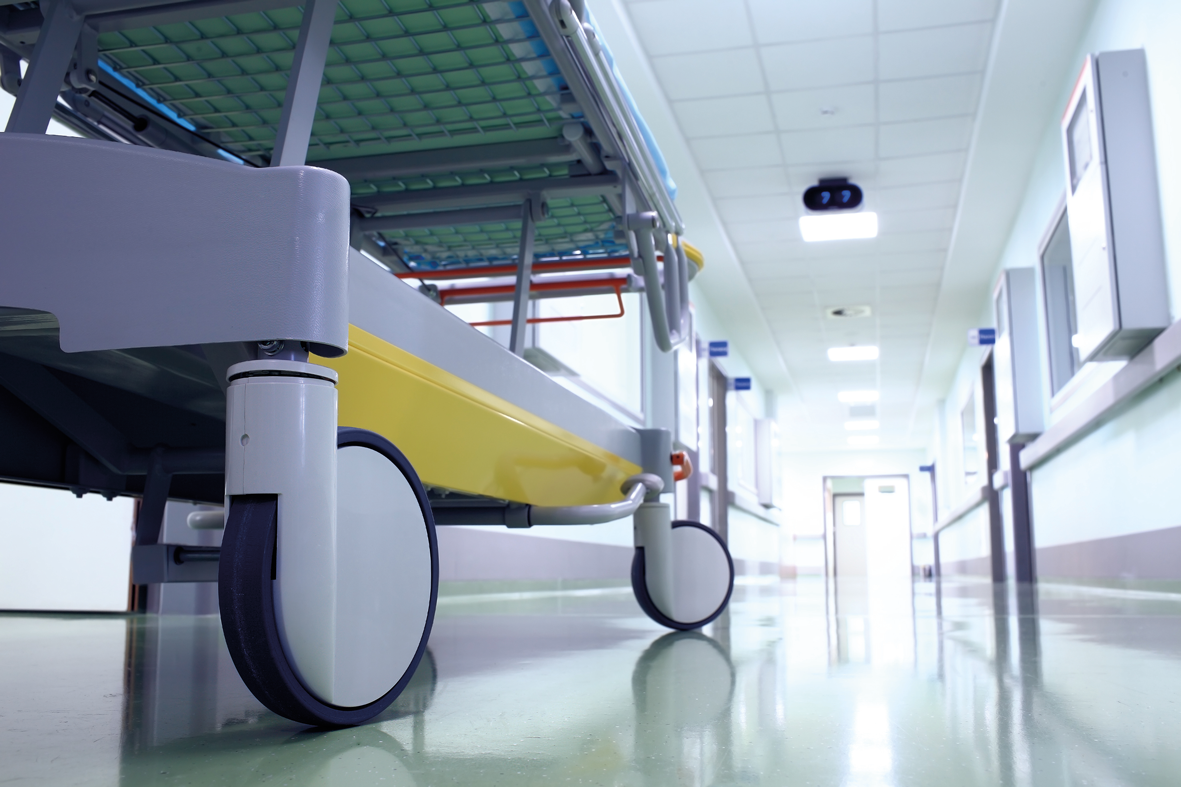 Technical advice and quality subfloor preparation products and flooring adhesives from Bostik are said to have enabled the progress of the new hospital building.