DataSheets
Technical Data Sheet
Product
Characteristics
Approx. 1.8kg/mm/m². (depending on the trowel used, the smoothness of the floor surface & application technique)
Up to 20 minutes after mixing (depending on ambient temperatures)
Foot traffic approx. 1 hour at +23°C Floor coverings approx. 4 hours at +23°C
Store and transport securely. Store for up to 6 months from date of manufacture in original, unopened packaging, clear of the ground, in cool, dry conditions within the temperature range +5°C to +25°C and out of direct sunlight. Protect from frost, damp, condensation and dew.
Typically 40N/mm² after 28 days
Typically 7N/mm² after 28 days
Clean tools and equipment with warm soapy water immediately after use
Key Features
High strength, abrasion resistant smoothing compound
Suitable for industrial premises
Finished wearing surface when used without floor coverings
VERY HEAVY DUTY SMOOTHING COMPOUND FOR USE ON INTERNAL AND EXTERNAL FLOORS
Bostik SL C980 XPS smoothing compound is suitable for smoothing and levelling uneven subfloors. It can be laid over most common substrates including cementitious screeds, concrete floors, old ceramic tiles, and other hard, rigid bases, both internally and externally. Once cured, the application of paints, resins, coatings can be applied to protect from staining or to improve aesthetics as required. Floor coverings may also be bonded, such as resilient flooring, carpets, tiles and wood. Bostik SL C980 XPS can be applied from 3mm up to a maximum thickness of 15mm in a single application and from 10mm to 50mm when blended with 0.4 – 0.9mm clean, sharp sand. It is suitable for use in both new-build and refurbishment projects. It can be used in areas that are subject to heavy levels of foot traffic, industrial premises and parking areas. It is suitable to fill depressions of all depths and types of substrates. It is also suitable for use with warm water underfloor heating systems where the floor surface temperature does not exceed +27°C. Do not use as a substitute for a DPM.
Case Study
Bostik – Flooring in Healthcare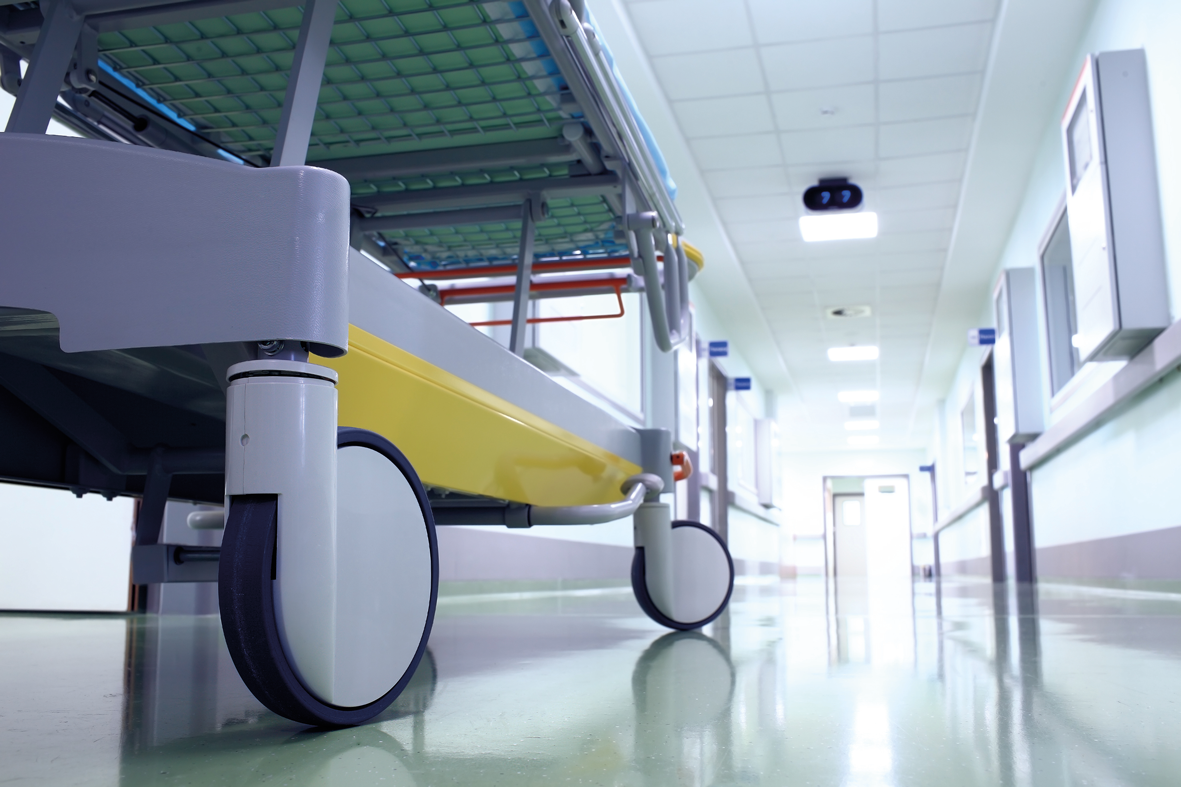 Technical advice and quality subfloor preparation products and flooring adhesives from Bostik are said to have enabled the progress of the new hospital building.