BOSTIK STIX A740 MULTI BEST
DataSheets
Technical Data Sheet
Product
Characteristics
40m2. 0.28kg - 0.3kg/m2 (depending on the trowel used, smoothness of the floor surface & application technique)
Acrylic polymer and resins
Wet adhesion approx. 10 - 15 minutes Adhesion approx. 45 – 60 minutes (depending on ambient conditions)
Approx. 60 minutes (depending on ambient conditions)
Foot traffic approx. 24 hours (depending on ambient conditions)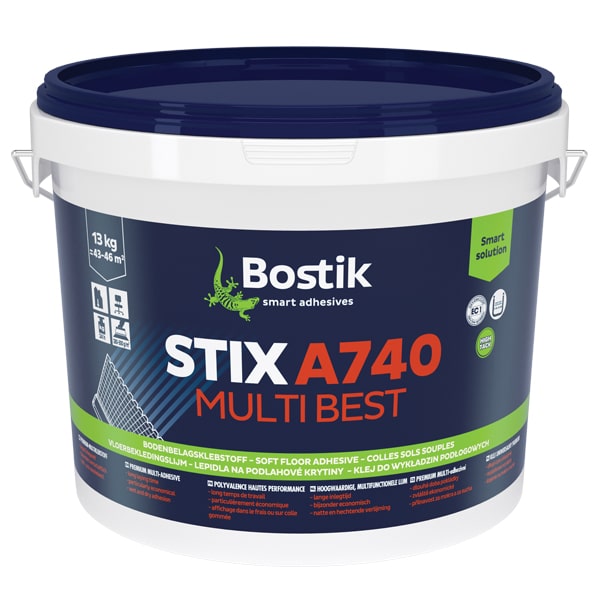 Key Features
Multi-functional adhesive
Wide open time range
Suitable for most resilient flooring applications
PREMIUM SOLVENT-FREE ACRYLIC ADHESIVE FOR RESILIENT FLOOR COVERINGS
Bostik STIX A740 MULTI BEST is a resin-modified solvent-free acrylic adhesive that offers a long open time. Bostik STIX A740 MULTI BEST is recommended for use with both homogenous and heterogeneous PVC sheet and tile floor coverings, LVT (design flooring), linoleum, rubber flooring (max 4mm)*, thermal acoustic underlays and most textile floor coverings. Bostik STIX A740 MULTI BEST's unique formulation offers extremely strong wet bonding and gives a long open time, offering pressure-sensitive characteristics. Double drop and contact bonding applications can be carried out for application onto dense surfaces or for coving requirements. Note: for PVC backed carpets, use Bostik STIX A550 POWER ELASTIC adhesive, and for fibre bonded carpets, use Bostik STIX A520 TEX POWER or Bostik STIX A530 CARPET. *Always check with rubber flooring manufacturers to ensure acrylic type adhesives are recommended with their specific product.
Case Study
Bostik – Flooring in Healthcare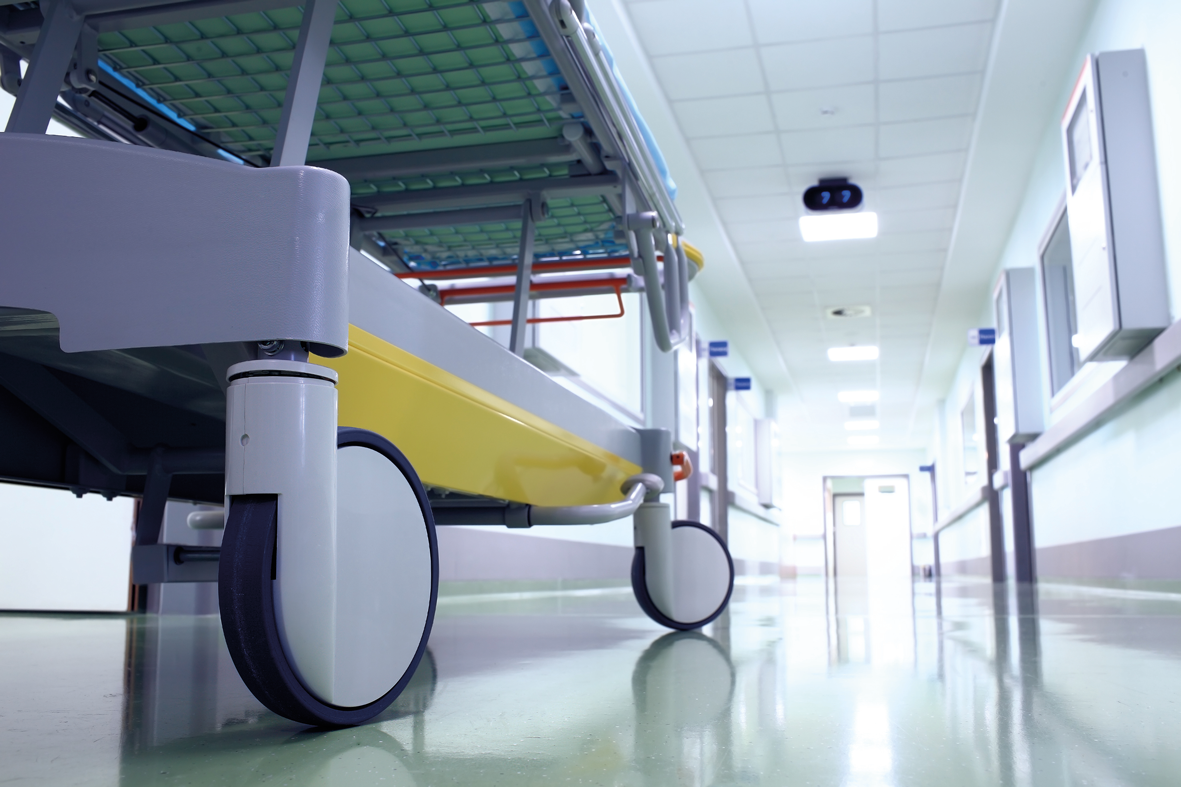 Technical advice and quality subfloor preparation products and flooring adhesives from Bostik are said to have enabled the progress of the new hospital building.