BOSTIK HYTEC E570 ONE COAT
DataSheets
Technical Data Sheet
Product
Characteristics
Resin (part A): colourless/clear. Hardener (part B): black
Resin (part A): epoxy resin. Hardener (part B): blended epoxy hardener
5kg bucket (30620704). 10kg bucket (30620703)
30 minutes approx. at +20°C
Up to 25m2 per 10kg kit. Up to 12.5m2 per 5kg kit
Resin (part A): low viscosity liquid. Hardener (part B): high viscosity paste
Resin (part A) approx.: 1.12. Hardener (part B) approx.: 1.8. When mixed approx.: 1.45
8 hours at +20°C. 16 hours at +10°C. With Accelerator: 3 hours at +20°C. 6 hours at +10°C
Store and transport securely in an upright position. Ensure the lid is secure. Store for up to 12 months from date of manufacture in original, unopened packaging in cool, dry conditions within the temperature range +10°C to +35°C and out of direct sunlight. Protect from frost.
Approximately 290 microns minimum on a dense, smooth subfloor at 25m2 per 10kg kit
Clean tools and equipment with suitable proprietary cleaning fluid
Key Features
Suitable for use on cementitious subfloors up to 99% RH
Suitable for use on calcium sulphate screeds up to 87% RH (without UFH)
Solvent-free, suitable for all areas of project work
TWO-PART, EPOXY SURFACE DAMP PROOF MEMBRANE
Bostik HYTEC E570 ONE COAT is a two-part, solvent-free epoxy system containing the exact quantities of resin and hardener ready for mixing. Curing is by a stoichiometric chemical reaction, giving a gloss finish. It has been developed to suppress residual construction moisture in cementitious subfloors, including power floated concrete and sand/cement screeds. A single coat application on a smooth, power floated concrete base can protect up to a maximum hygrometer reading of 99% RH. It is compatible with calcium sulphate (anhydrite) screeds up to 90% RH (without UFH). Moisture readings quoted are based on BS 8203, using a properly calibrated and insulated surface hygrometer. It is suitable for warm water underfloor heating systems with cementitious screeds.
Case Study
Bostik – Flooring in Healthcare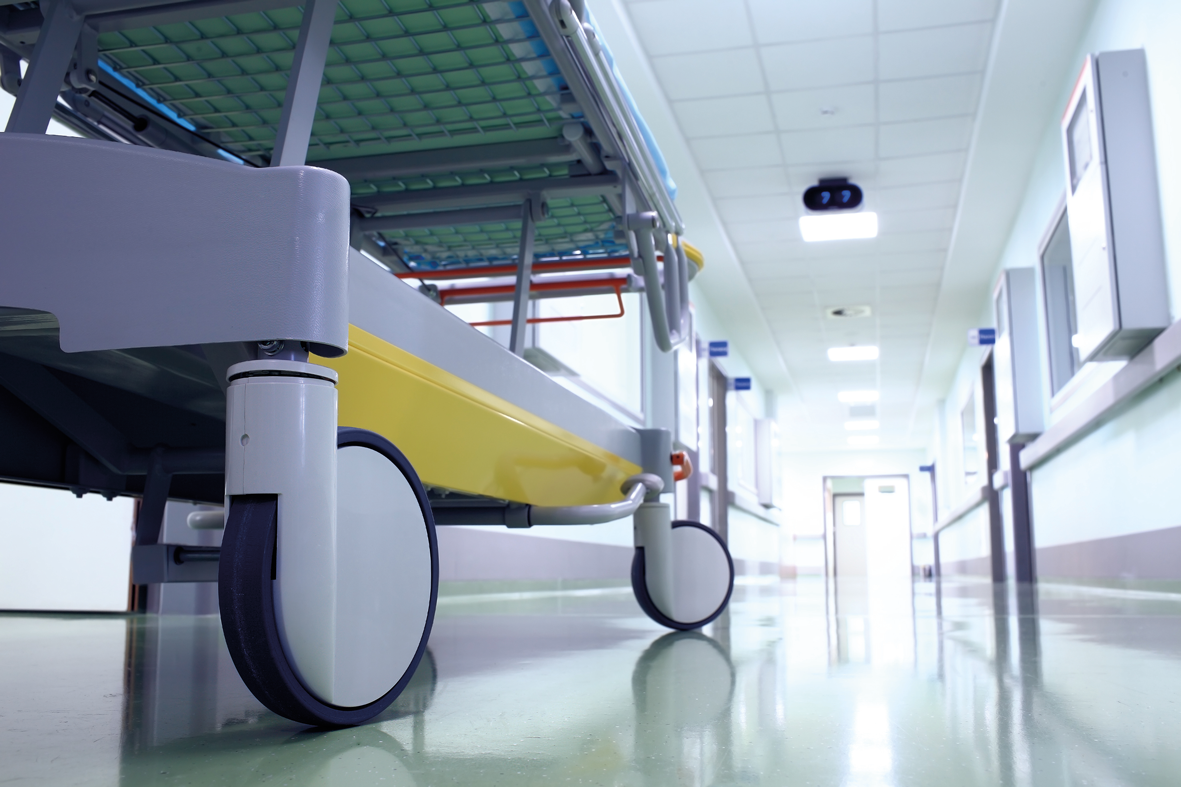 Technical advice and quality subfloor preparation products and flooring adhesives from Bostik are said to have enabled the progress of the new hospital building.